Home
Application
Company
Grouting Equipments
Mortar Pump
Concreate Pump
Used Machine
Contact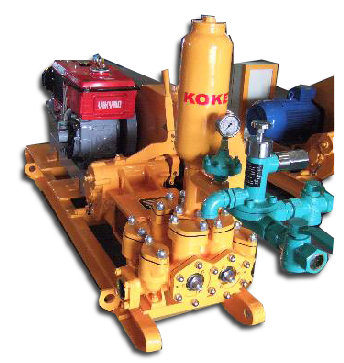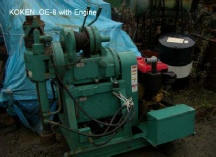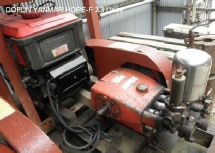 Gempita Engineering (M) Sdn Bhd (GEM) was incorporated in July 21st, 2005. GEM is being managed and supported by a team of dedicated and multi-disciplined professionals and specialist in various field of mechanical and electrical engineering. The principle activities of GEM are:
Manufacturing equipment for grouting and drilling works.
Authorised manufacturer for Koken Boring Machine Co. Ltd. (KOKEN)
Effective 1st July 2006, GEM has been appointed as Sales and Manufacturing Agent in Malaysia for KOKEN BORING MACHINE CO. LTD (KOKEN). The KOKEN products that authorized to GEM are:
High Pressure Grouting Pump (Model MG-10)
High Pressure Grouting Pump (Model MG-20A)
Grouting Mixer (Model LAM-250)





Active in the evolution of "machinery" and the synergy between "human" and "business" that combines to create rich living space, Making then More comfortable, highly developed and efficient.
Consistently develop and provide our customers with the technology, products and services that generate new value.
Life cycle care business for products and facilities including maintenance and supplying spare part.




Copyright © 2010 Gempita Engineering. All Rights Reserved. Web Design CNB Network.
All Brand Names & Trademarks are Property of their Respective Owner.